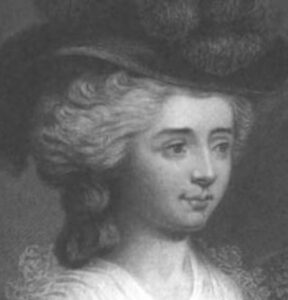 Something about the diary suggests that no one reads them—or at least, that they aren't supposed to be read. Like a prayer written on a tiny scroll to roll up and burn, or a penny dropped into a wishing well, the diary seems to carry a message into the universe, unheard by human ears.
If the diary has any reader at all, we seem to accept most readily a fictional reader conjured up by the writer. Anne Frank addressed her diary to an imaginary friend she named "Kitty"; in her book Anne Frank: the book, the life, the afterlife (2009) literary critic Francine Prose comments that a character named Kitty in a popular book that Anne Frank read may have inspired the fictional confidant (90-91).
Other diarists before and since Anne Frank have addressed their diaries to an imagined person they explicitly invent and name. As he starts writing the fourth entry in his "private diary for the public," Looking in on Lockdown (2010), Dortell Williams, incarcerated in a California prison for more than 20 years, declares that he will write to an imagined woman named Lourdes:
Lourdes. I think that's what I'll call you. I've always liked that name. And since I don't know any Lourdeses personally, you can be my Lourdes. A new female friend who I can build an intimate friendship and open up to more deeply than when I share with the fellas. (7)
More than 200 years earlier, a fifteen-year-old Londoner named Frances Burney penned a diary prologue that cleverly combines both conventions: the notion that a diary is addressed to "Nobody" and the custom of addressing the diary to an imagined friend:
To Nobody, then, will I write my Journal, since to Nobody can I be wholly unreserved, to Nobody can I reveal every thought, every wish of my heart, with the most unlimited confidence, the most unremitting sincerity, to the end of my life!
To further complicate Burney's playful paradox, these diaries weren't even intended to remain private. All three diarists mentioned above—Anne Frank, Dortell Williams, and Frances Burney—make a point of conjuring up the secret confidant (Kitty, Lourdes, Miss Nobody) even while acknowledging that they intend to publish their diary for a wide readership.
Anne Frank revised and edited her diary even while still living in the Secret Annexe. She dreamed of a writing career and predicted that after the war, there would be interest in her story. Dortell Williams announces in the introduction to his book that his diary aims to educate members of the American public who labor under misconceptions about the prison system. Frances Burney published her address to Miss Nobody as a preface to her collected letters and journals.
As Francine Prose notes, "it was Kitty on whom Anne decided when, during her last months in the attic, she began to revise her diary and focused on one imaginary listener" (90-91). "This device," Prose adds,
gave Anne a way of addressing her readers intimately and directly . . . Reading Anne's diary, we become the friend, the most intelligent, comprehending companion that anyone could hope to find. Chatty, humorous, familiar, Anne is writing to us, speaking from the heart to the ideal confidante, and we rise to the challenge and become that confidante. She turns us into the consummate listener, picking up the signals she hopes she is transmitting into the fresh air beyond the prison of the attic. (91)
Note the key phrase, "we [readers] become the friend." Through its words the diary constructs its reader, tilting audience sympathies and receptivity in the direction of an accepting, supportive friend, someone willing to absorb intense personal feelings and reactions that, in a more formal relationship, might remain ambiguous or, if expressed, prompt negative judgment.
The diary, then, sets itself up as an encounter between close friends, chatting about a variety of subjects as people do who know each other well. That comfortable tone solidifies the relationship between reader and writer, especially if they have never met in real life. Addressing an imaginary friend, then, appears to serve a distinct purpose for the diary at the very moment when its writer contemplates the challenge of how best to reach an unknown public audience.
Despite Frances Burney's playful insistence that she trusts Nobody, the script of the imaginary confidant doesn't mean the writer lacks an audience; rather, this device trains a future audience in how to perform their role. The imaginary friend acts as a stand-in for that future reader. This strategy of discourse develops a relationship of trust between writer and audience, based on the template of a solitary diarist addressing an imagined friend.
891 total views, 2 views today